Helping Homeless and Disabled Veterans Get Back on their Feet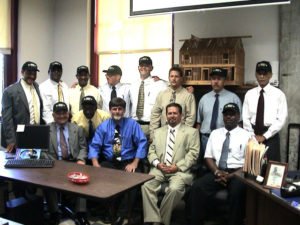 Turnkey Construction Management Institute has just launched their new Virtual Campus.
Turnkey is now able to drastically reduce the cost of their successful Online Construction Management Classes and is dedicated to making this course FREE TO ALL VETERANS that wish to enroll via their sponsorship program.
To begin this tradition of free training for Veterans, the Director and Founder of TCMI Mr. Robert W Turney is personally offering 10 Fully Funded Scholarships to 10 Veterans. These 10 Veterans are enrolled in New Directions for Veterans in Los Angeles CA.
Mr. Turney had a very successful partnership with NDSVets and won awards for Perfect Placement of his Veterans from the South Bay Workforce Investment Board in 2006 & 2007, so it is the perfect place for TCMI to start training via their new Virtual Campus
More Information About Turnkey Construction Management Institute
Contact Bob (bob@turnkeyinstitute.com) for more information about how to give back to our veterans or for information about how former military may get enrolled in our Veteran Sponsorship Program.